Jardin de Amour
Regular price
Sale price
$88.00
Unit price
per
Sale
Sold out
Formula #4. Jardin de Amour means Garden Love. The original OCM, oil cleansing method. Never return to water and alcohol based cleansers again. Oils gently lift dirt and debris, and oil dissolves oil and makeup without stripping the moisture barrier in your skin. The nightly ritual of oil cleansing will be a routine that you anticipate, and one that helps set the tone for a relaxing evening. Gently pump 5-6 pumps into your hand, and massage into your dry face, careful to wipe over closed eyelids to remove makeup. You'll then add hot, steaming water to a cotton cloth, gently press into your face, breathe in for about 30 seconds, and softly rub away the day. Switch sides, and add more hot water for a second rinse. Follow up with a secondary cleanser like the La Terre Nectar or even simple honey. When skin is still wet, add your tallow balm or lotion. No need to repeat in the morning, OCM is meant to be completed once per evening. Ingredients include jojoba oil, macadamia nut oil, orchid root oil, tallow, olive oil, castor bean oil, whole plant infusions of calendula, chamomile, helichrysum, horsetail, and nettle, with enfleurage oils of rose, jasmine, and tuberose.
Share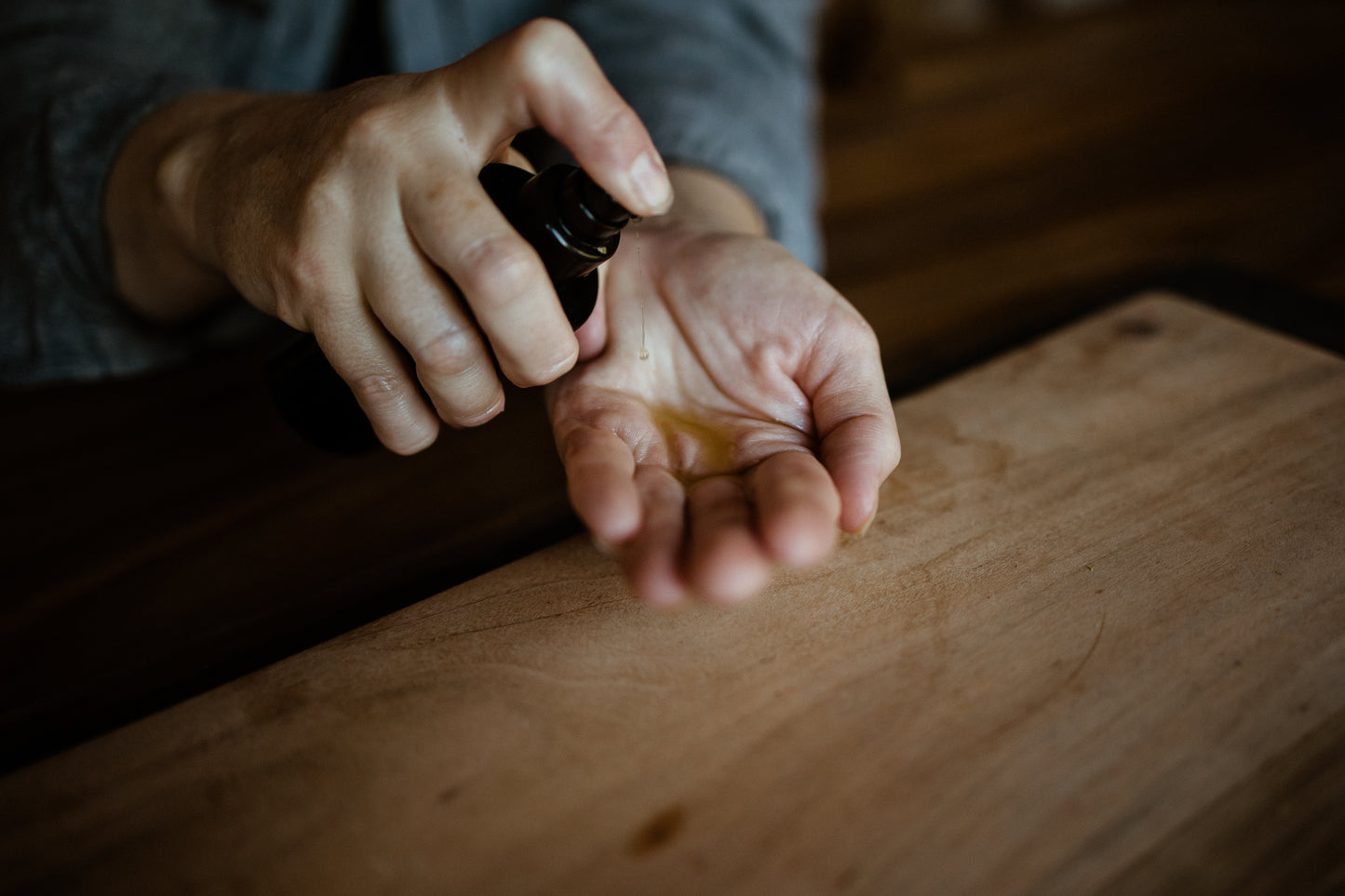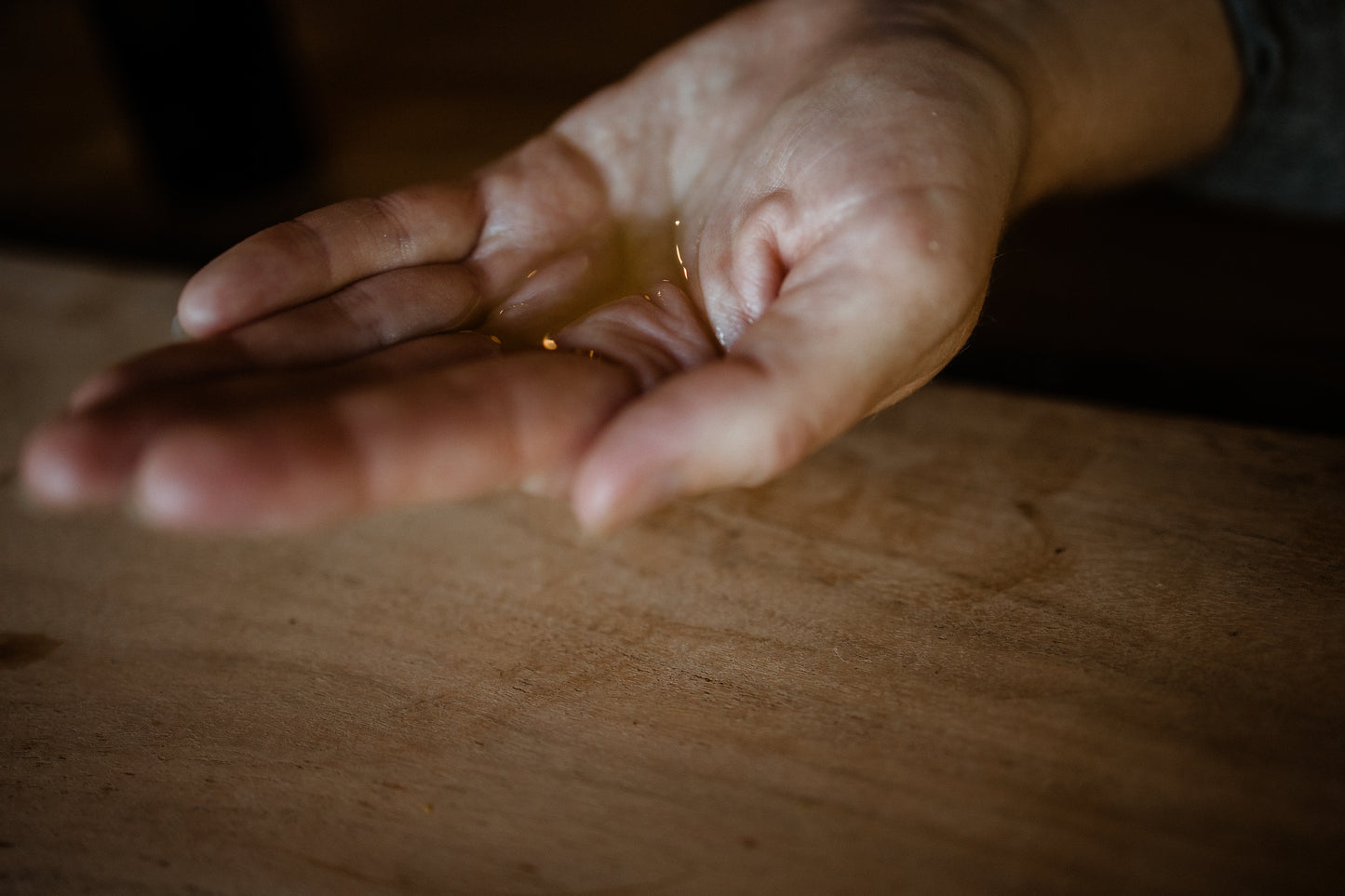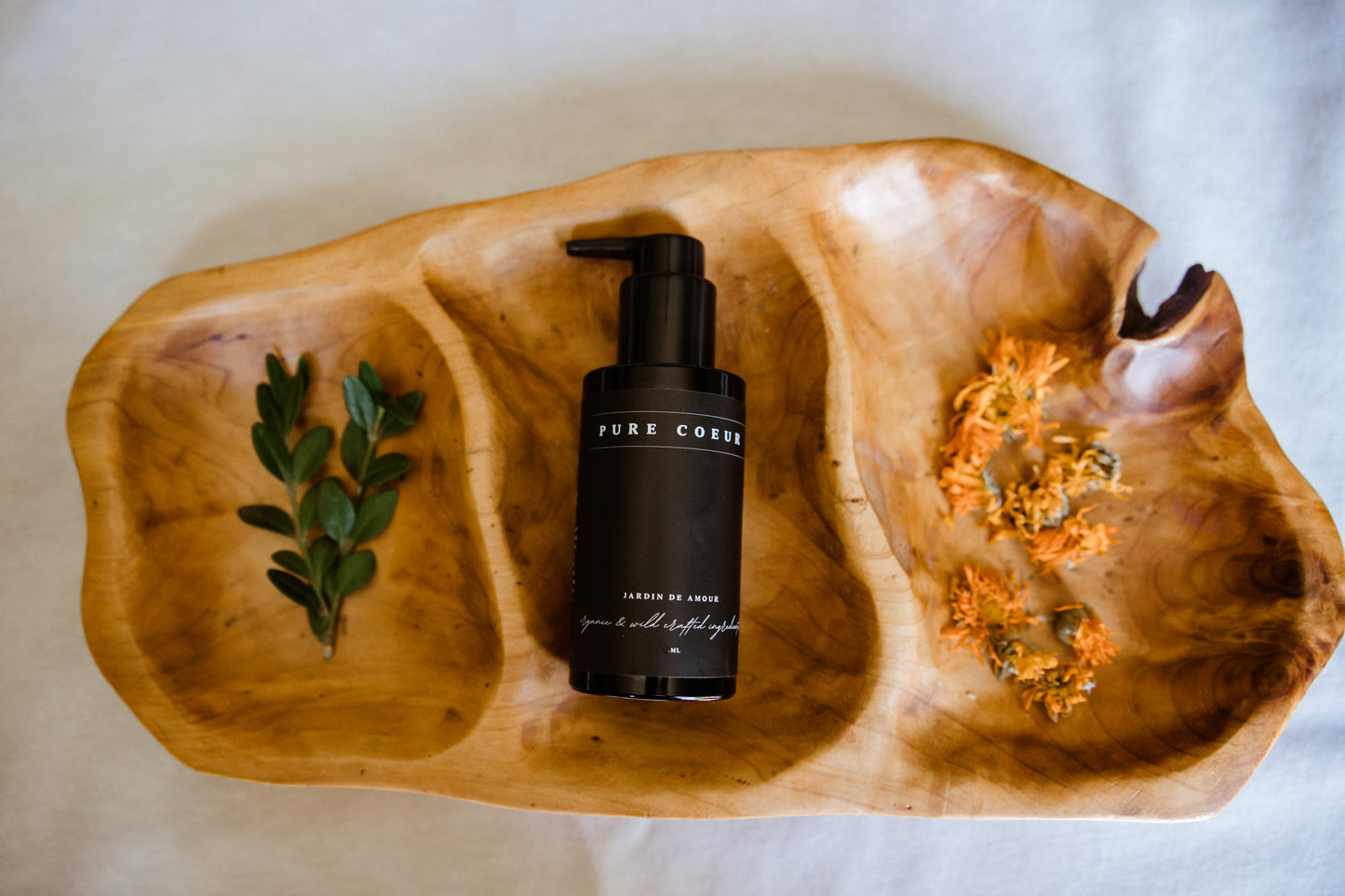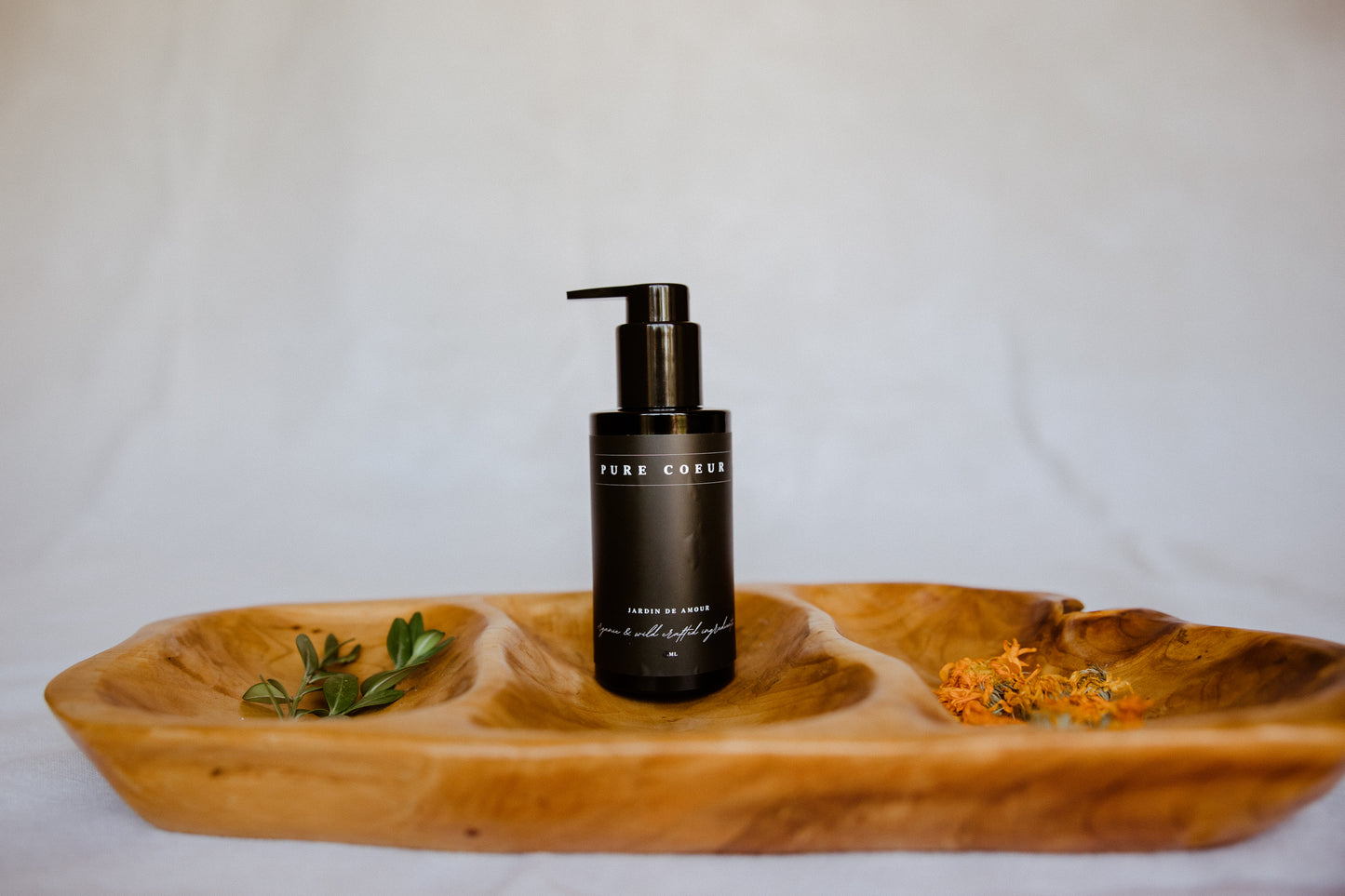 PRODUCT QUESTIONS
Where was this made?
Our shop is in Coeur d Alene, Idaho
Is this pregnancy and nursing safe?
All products are items that I personally feel safe using during pregnancy and nursing, with a long history of safety data. Please research as well if there is anything you would not consider using during pregnancy.
SHIPPING QUESTIONS
How long does shipping take?
Please allow 7-10 business days.
Where is this shipping from?