Coeur Cafe Savon
Regular price
Sale price
$10.00
Unit price
per
Sale
Sold out
A favorite for coffee lovers with this exfoliating and energizing soap. Made with our hand rendered grass finished tallow, strong brewed organic coffee and organic coffee grounds, this is a delicious way to scrub yourself clean. Tallow is naturally moisturizing, while coffee is uplifting and full of antioxidants and anti inflammatory agents. To extend your soap life, use a soap dish with breathable slats or holes to allow the soap to dry in between use.
Share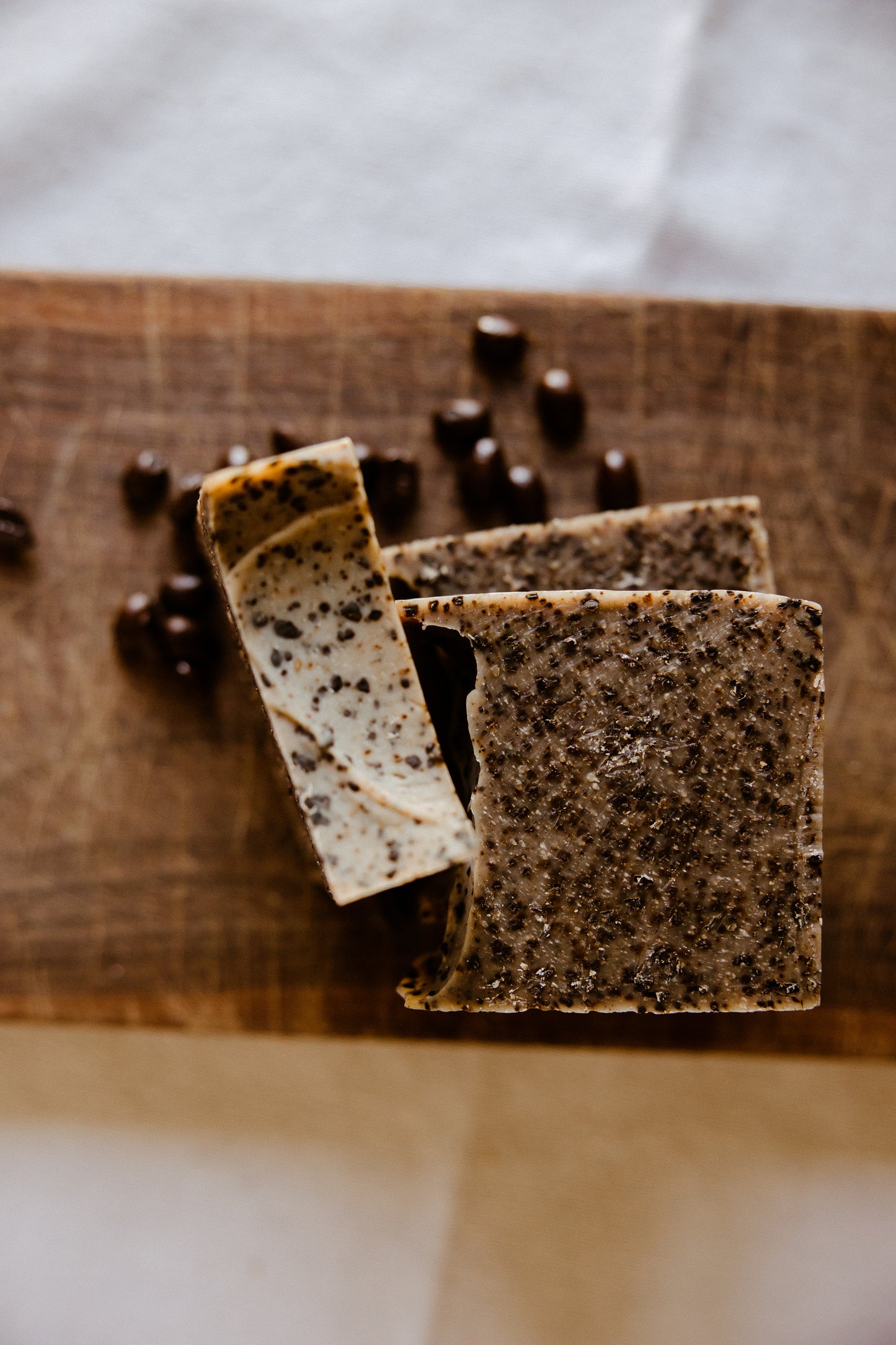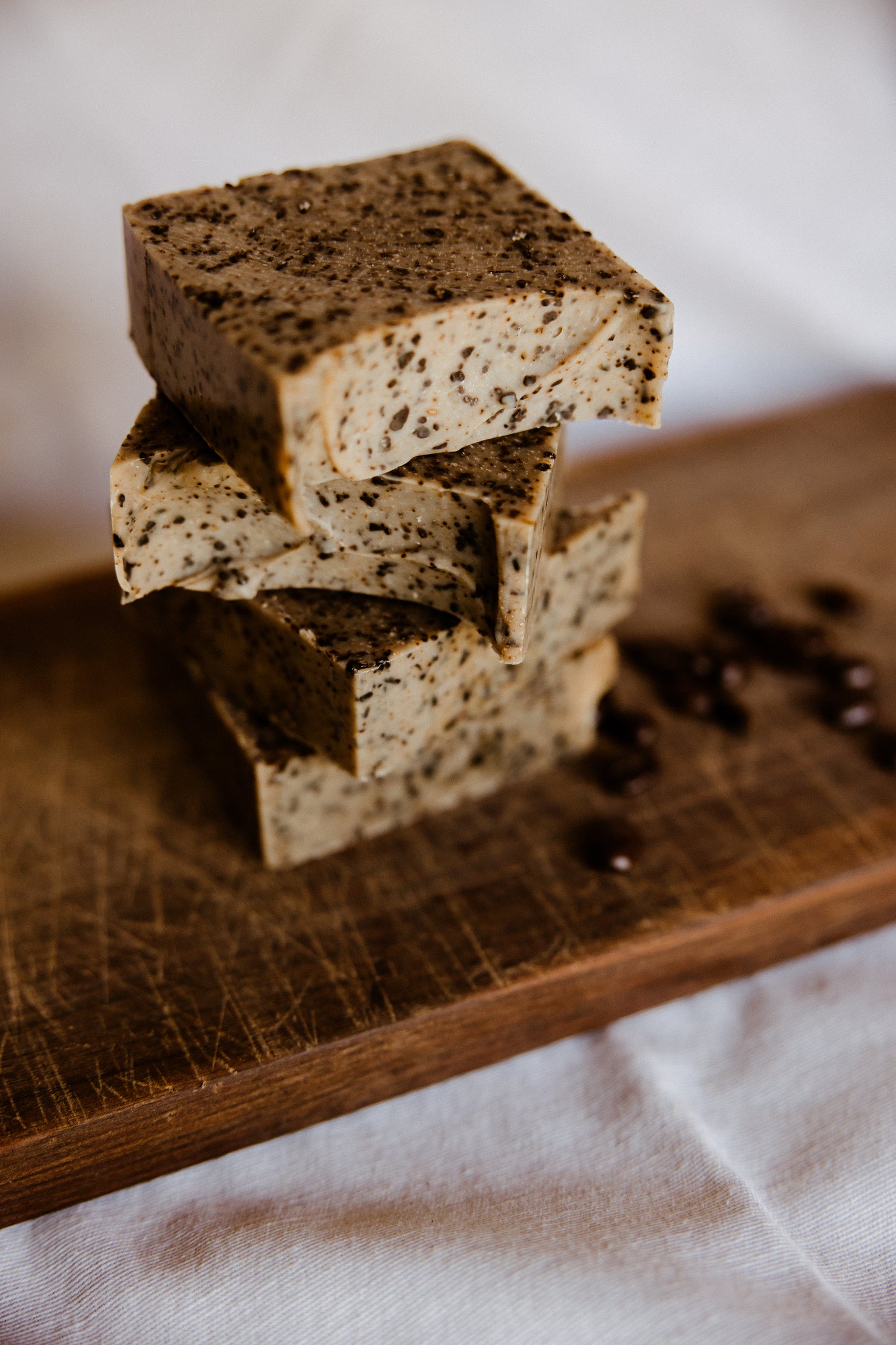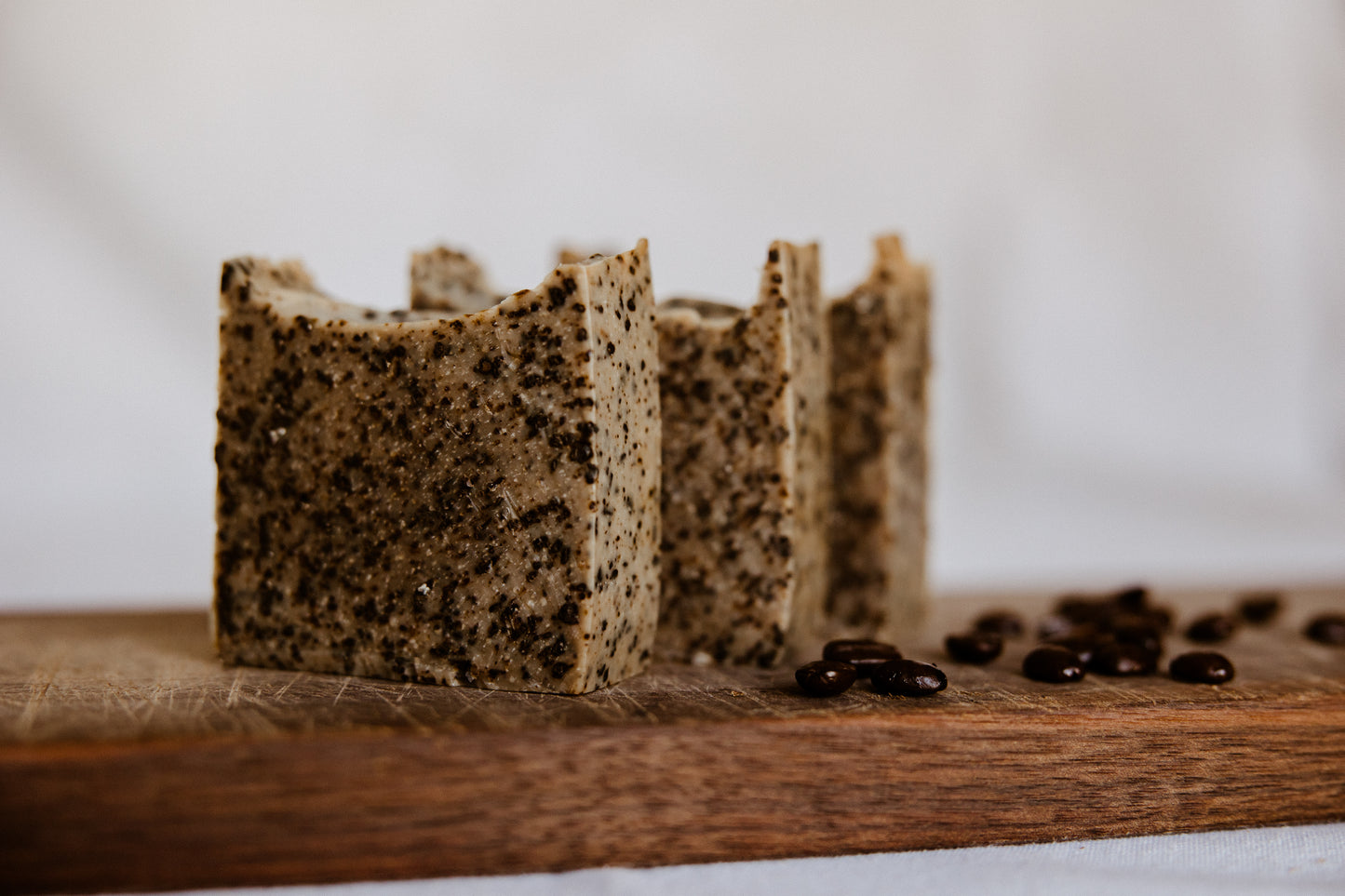 PRODUCT QUESTIONS
Where was this made?
Our shop is in Coeur d Alene, Idaho. I hand craft every portion of the elements that come together to make these products in my kitchen! They are all hand poured, hand labeled, and made fresh to order.
Is this pregnancy and nursing safe?
All products are items that I personally feel safe using during pregnancy and nursing, with a long history of safety data. Please research as well if there is anything you would not consider using during pregnancy. As there are no essential oils, synthetics, or retinol containing ingredients in our products, every ingredient was hand picked for both efficacy and safety in mind. My motto with skincare is that it needs to be safe enough to eat!
Do your products contain preservatives?
In short, no. Preservatives are needed whenever water is present. Two products have a water component. The double strength magnesium oil in the magnesium butter, which acts as a natural preservative in of itself, so no additional preservatives are needed. I have also included fully saturated saltwater in the form of sole in the La Terre Nectar, so the mask is the perfect texture and includes the additional benefit of saltwater, which in the concentration it has is a natural preservative. The addition of willow bark is present as a natural salyctic acid and as a preservative, while radish root ferment serves to both preserve, soften and calm skin, is a form of lactic acid, and has anti-inflammatory properties. Tallow is shelf stable for at least a year. All products are designed to be used within 6 months, yet are stable for up to a year. The Miron glass helps to prevent breakdown of the natural materials as well.
SHIPPING QUESTIONS
How long does shipping take?
Please allow 7-10 business days from time of purchase. We are a small shop and products are made fresh after you purchase to ensure that when they arrive, nothing has been sitting on a shelf.
Where is this shipping from?